Pittcon Conference and Expo 2019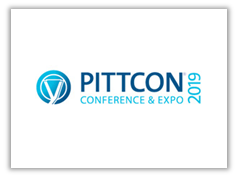 March 17-21, 2019
Pennsylvania Convention Center
Philadelphia, Pennsylvania
Are you attending Pittcon 2019 to hear about the most cutting edge scientific instrumentation? If so, be sure to visit us at booth #4035 to watch a live demonstration of the LS 13 320 XR Laser Diffraction Analyzer to learn how it is simplifying workflows, expediting method creation, and streamlining daily operation.

The LS 13 320 XR is supported by enhanced Polarization Intensity Differential Scattering (PIDS) technology. Come talk to our product experts to find out what PIDS Technology can do for your data.

Can't wait to see the LS 13 320 XR? Check it out now by clicking here.
Register for Pittcon 2019 today!