Danaher Corporation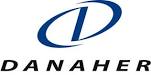 Danaher is the parent company of Beckman Coulter and a global science and technology innovator committed to helping our customers solve complex challenges, and improving quality of life around the world.
A global family of more than 20 operating companies, Danaher companies drive meaningful innovation in some of today's most dynamic, growing industries. With operating companies based around the world—from California to Copenhagen—our groundbreaking businesses transform the fields of diagnostics, life sciences, and environmental and applied solutions by:
Improving patient health through powerful tools that increase diagnostic confidence
Advancing scientific research to illuminate the causes of disease and pave the way to new, life-saving treatments
Ensuring the freshness, dosages and safety of food, pharmaceuticals and consumer goods
Protecting our global water supply and promoting environmental stewardship
Danaher Operating Companies Include:
Danaher companies have a powerful Shared Purpose—Helping Realize Life's Potential—and Core Values have made us who we are today and will guide us into the future.
Danaher companies have diverse and strong leadership teams. Many of our top leaders have grown their careers right here, while simultaneously helping to shape our culture, values and operating system. There are a range of powerful development opportunities; Danaher is the ideal environment for career growth and exploring career opportunities.
Workplace diversity deepens our understanding of the markets and customers we serve, and helps us grow. Creating and sustaining a culture of diversity and inclusion is one of our top priorities, and our commitment to continuous improvement ensures we always strive to be better.
Resources for more Danaher information: